From Tampa, driving North on i75, at mile marker 305 is the Sumter County rest area.
This is a slightly smaller and older style rest area but is well maintained.
This exit has a very acute pull off and short exit ramp before deciding if you should go left or right.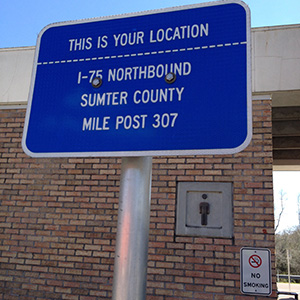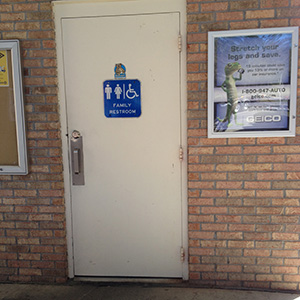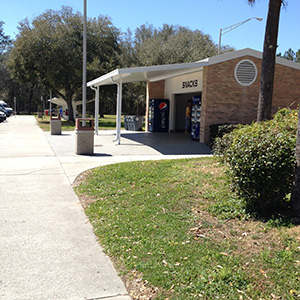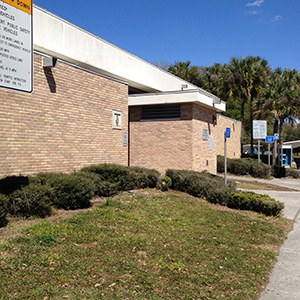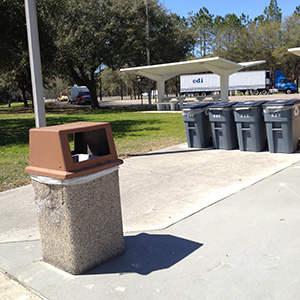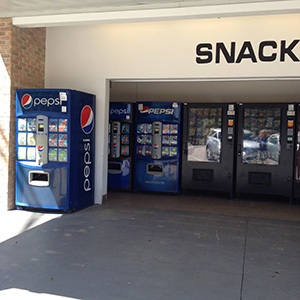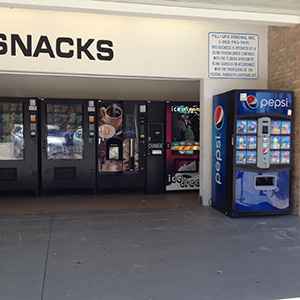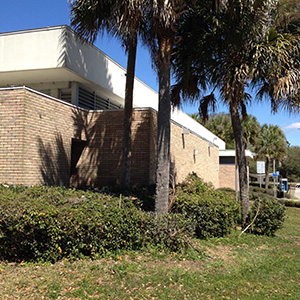 Rest Area Location

Exit Number
305
Mile Marker
307

General Notes

This exit has a very acute pull off.

Approach

Exit
Right
Cars go
right
RV's go
Left
Trucks go
Left
Trailers go
Left

Parking

Car parking spots
40
Car ADA spots
8
RV/Trailer/Semi spots
40

Security

Armed, Nighttime

General Description

Rest area is a bit smaller than other Florida rest areas.
The rest area is wooded around the edges.

Rest Room Facilities

2 men's, 2 women's




Each Men's Room
Stalls
Standard Stalls
2
ADA Stalls
1




Urinals
24" High
3
17" High (ADA)
1




Sinks
Push on, auto shut off
Standard Height Sinks
2
ADA Height Sinks
1




Hand Drying
Blowers
Changing Table
Yes





Family Restroom

Yes





Special Needs Specific Restroom

Yes, Joint with family restroom.





Pet Facilities

Pet walk
Yes
Pet area description
There is a designated pet walking area to the South side of this rest area although many pet owners would rather disregard this and walk their dogs wherever they please.
*Caution: watch out for pet droppings.

Trash/Recycling

Trash
Yes
Recycling
Yes

Food/Snacks

Coffee
Yes
Food/snack vending
Yes
Ice Cream
Yes
Change Machine
Yes
Beverages Brand
Pepsi
Beverage Types
Soda, water, juice, tea, Gatorade

Picnic Areas

Covered Tables
10 covers with 2 tables under each cover
ADA Picnic Tables
Yes
Additional Picnic area with a car pull off and several parking spots. The additional pull-off area is wooded with pine trees and would make a nice place for kids to run around.

Contact Info

Call
1-352-622-6279

FDOT URL

Website
Visit FDOT rest area web page.