The St. Pete Beach Classic is a fantastic destination half marathon in St. Pete Beach, Florida.
This running event was initially created 12 years ago. It is still managed and operated by runners who wanted to raise the level of running races.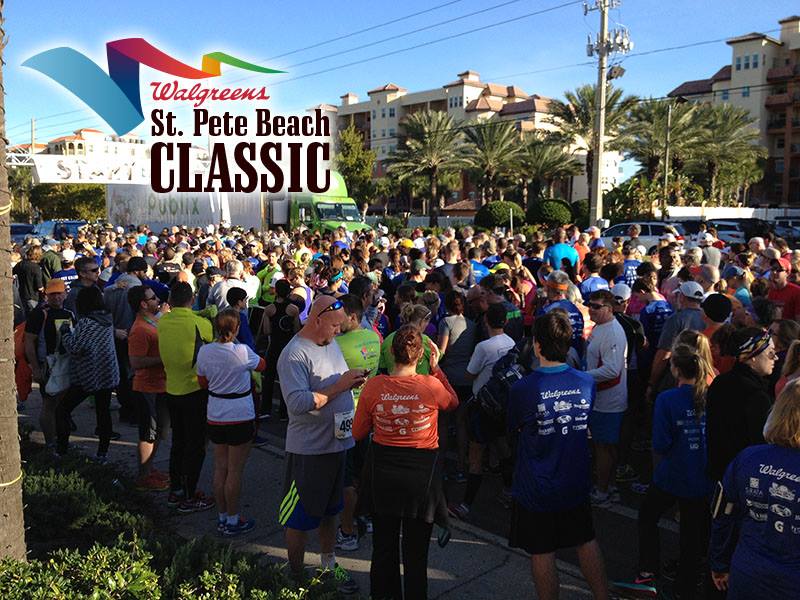 The St. Pete Beach Classic isn't your typical run for charity but a race weekend for runners. There are multiple running events throughout the weekend.
10K
5K
3.8 Mile Beach Run
13.1 Mile Half Marathon
Inside of these individual events, you can also run
Progressive Duo, in which you run both the 10K and the 5K back to back and
Full Marathon Challenge, where you run all races, for a full marathon distance over the course of a weekend
Of course, in a true St. Pete Beach style, there are:
Beach parties
Bonfire
Concert
Sand
Sun
and all the other fun that comes with a beach weekend.
All events start, finish, and are based around the host hotel The Sirata Resort and Conference Center. 5300 Gulf Blvd, St. Pete Beach, FL 33706
I've run this race for the past six years and there's really no better interval than taking a nap, getting a good dinner and a good night sleep between races.
Being run by runners you will find plenty of water stops with over 400 volunteers throughout the course. You will never feel isolated and alone. The race course is USATF certified and well marked.
As a City of St. Pete Beach sponsored event there are plenty of police directing traffic and the roads are well coned. There is no confusion about where you should be, and where cars should be.
The St. Pete Beach Classic is on MLK weekend. Martin Luther King Jr. weekend is January 15, 16, 17, 2016. There's really no better time to take a Florida beach vacation weekend. The mornings are typically cool and by noon, things have warmed up nicely.
Check out the race website: http://stpetebeachclassic.com
and Register today: http://stpetebeachclassic.com/register