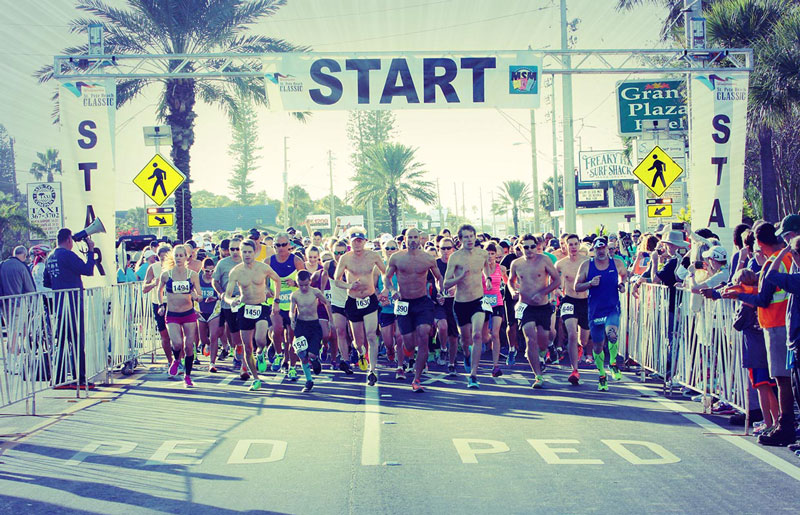 This Sunday January 17, 2016, the Walgreens St. Pete Beach Classic Half Marathon took the roads of St. Pete Beach by storm!
Weather reports called for storms overnight and into the morning.
There was a tornado warning in Sarasota, FL, Sunday.
The big question was, "Will their be a delay for the race start?"
The St. Pete Beach Classic race weekend is operated by a group of professional race organizers and runners. In their eyes, a weather forecast should not get in the way of a race start.